With a No. 1 album, a Brit award and a world tour, this genre-defying breakout star is set to soar. Fender Stratocaster in hand, this rising star of the British music scene can go anywhere
In a hotel lobby around the corner from Wembley Stadium in London, singer-songwriter Tom Walker is grappling with an existential question. I've just asked about the ambiguous title of his recent album, What a Time to Be Alive: did he intend it to convey joy or despair?
"It's both," he says, in a toasty-warm Cheshire accent undimmed by years of living in London. "We've come such a long way as a society, in terms of values and technology. Sometimes I can't believe my eyes, watching some of the stuff going on in the world — and that's what I like about the title."
Beaming out from underneath his trademark beanie, the whiskery, guitar-slinging troubadour's current outlook seems on the sunny side — as you'd expect of one of the fastest-rising stars of British music. It's this ability to reflect on the multifaceted aspects of the U.K. that has seen Walker, 27, named one of the BA 100, having been chosen to represent Music in British Airways' list of Modern Britons, which celebrates the airline's 100th anniversary and the Brits who celebrate and sum up the virtues of our nation.
Anthems and Awards
Musically, Walker can sound like Ed Sheeran's slightly gruffer northern cousin, with a powerful, sandpapery voice and a growing portfolio of slickly produced soul-baring anthems. He had his first U.K. Top 10 hit in October 2017 with the single Leave a Light On — about a friend's battle with addiction, "a really scary period" — and has remained in the fast lane ever since: touring with the Script and appearing on the Today show in the U.S., guesting on the Rudimental single Walk Alone, reaching No. 3 in the pop charts with his song Just You and I (dedicated to his fiancée, Annie). His debut album came out in March — and went straight to No. 1.
He's won a Brit award this year too, for Best British Breakthrough Act, beating hot favourites Jorja Smith and Ella Mai. "That was crazy," he remembers. "I was thinking, well, little old me isn't going to get it, I might as well enjoy the free drinks on the table. I hadn't prepared a speech or anything." Visibly flushed, his decision to keep it brief was probably wise, though endearingly, he gave a shout out to his gran watching on TV up in Scotland: "Yes, Gran! Here we are!"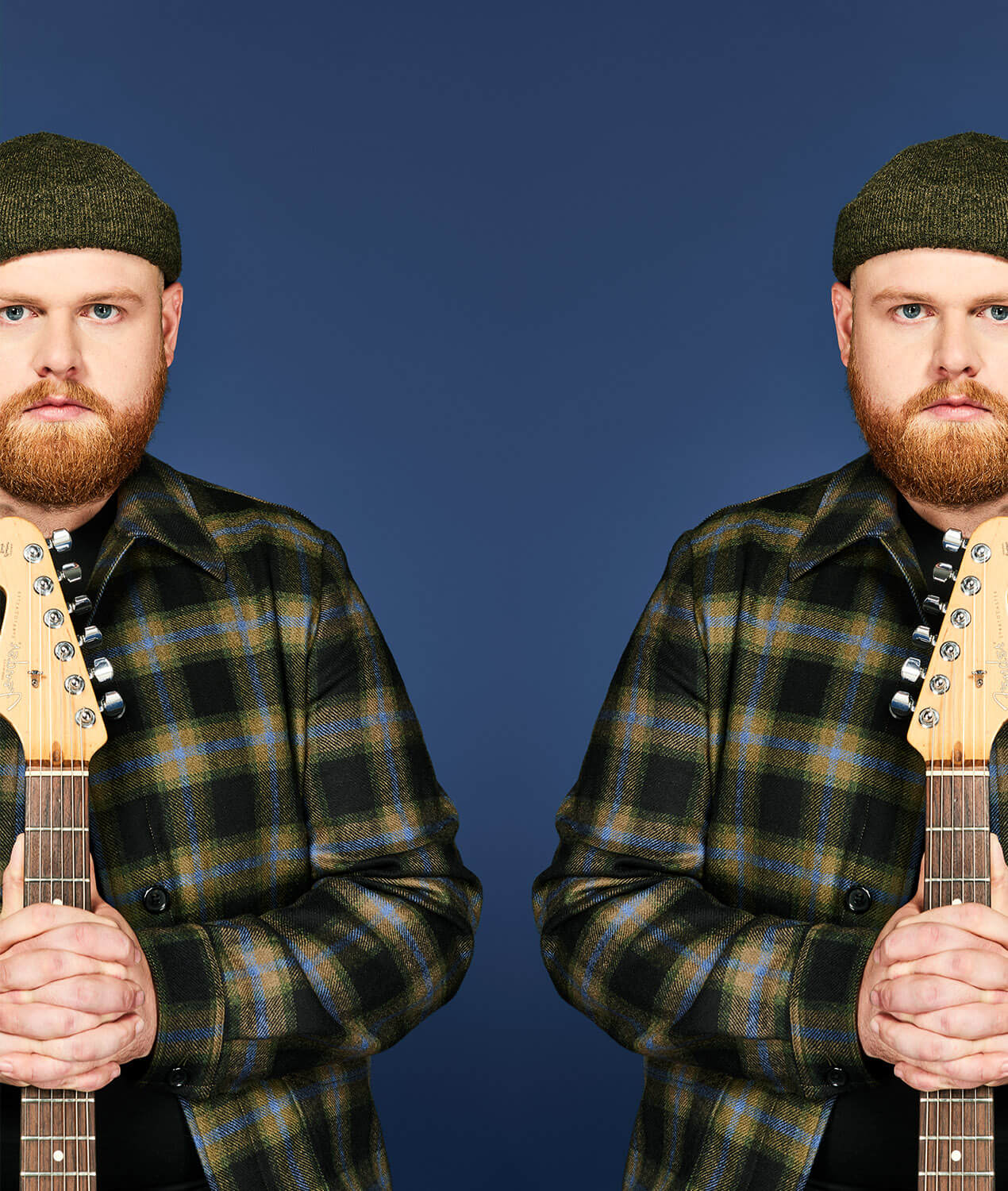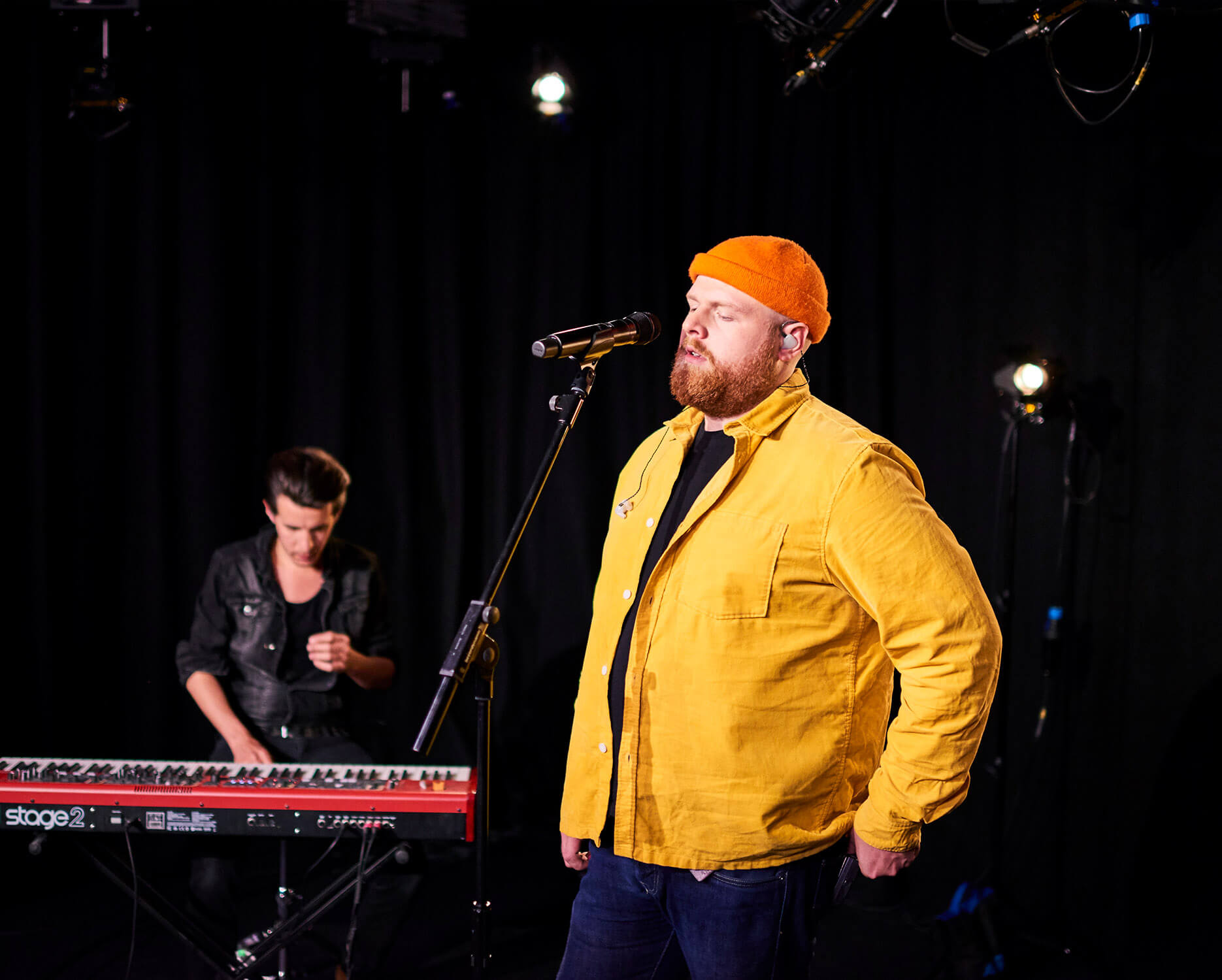 Dual Identity
Walker was born in Glasgow to Scottish parents, who moved south to Cheshire in north-west England for work when he was three. He grew up in Chelford, "a tiny place in the middle of nowhere with three shops and a petrol station," and naturally developed a dual identity: "At school, I was an English kid. At home, I was a Scottish kid — I speak in a Scottish accent with my parents. I switch completely, which people find quite odd."
It was his dad, who works for a building services company, who first got him into music. "He took me to loads of gigs, growing up: Foo Fighters, Prodigy, Muse, Underworld, BB King … My first concert was AC/DC in Paris when I was nine. I thought it looked like the best job ever, getting paid to do that! From that moment I made it my life's mission to do music however I could."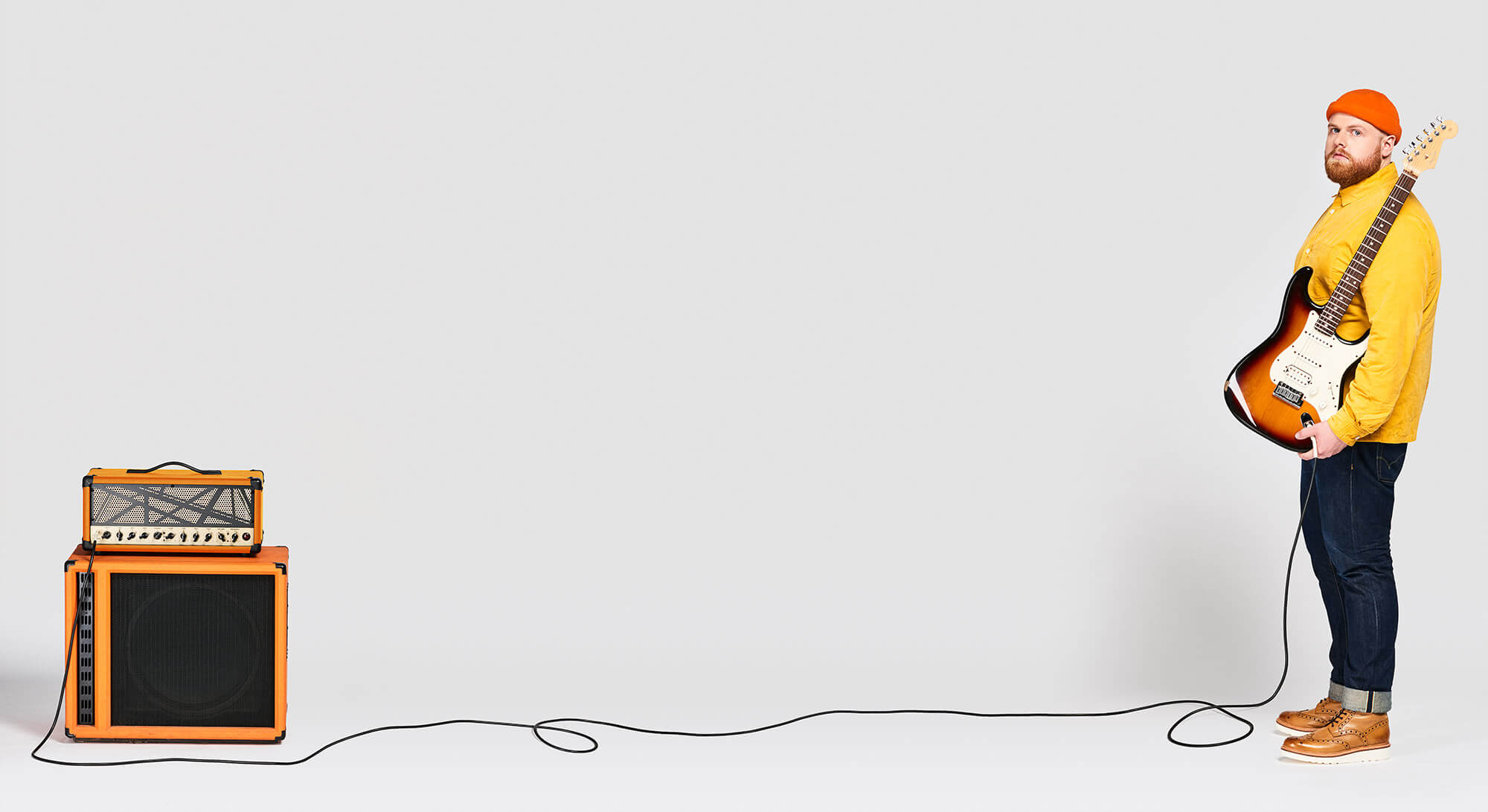 He got a guitar for Christmas, aged 12, and an AC/DC songbook "thicker than three bibles," and learnt all the chords and solos. (His dad once dragged him all the way to Kirriemuir, Angus, in rural Scotland, just to see a statue of the late AC/DC singer, Bon Scott, "in the tightest pair of jeans you've ever seen in your life, playing the bagpipes — Dad was more into music than any of my mates.") At sixth-form college in Northwich, Cheshire, Walker played guitar in a band called the Plastic Highways, who "did a couple of gigs in Manchester to, like, six people." It's been a long way to the top.
Manchester was the nearest big city — but Britain's vibrant local music scene was a crucial lifeline out in the sticks: small venues such as De Bees Music Bar in Winsford, "an opportunity to watch bands every weekday, weekend, as much as I could… We've got such a ridiculously good music scene for such a small island, haven't we? When you think of all the amazing bands that have come out of this country in the past 50 years, it's outrageous."
London Calling
It was moving to the capital in 2011 to study for a degree in song-writing at the London Centre of Contemporary Music that proved to be the making of Walker as an artist. "What a city… there's no such thing as a dull day in London. It's such a melting pot of talented musicians and artists, amazing gigs, and music I'd never really heard before, like jazz and neo-soul." He lived in rented accommodation with musicians from around the world: Brazil, Italy, Portugal. "I was usually the only Englishman in the house." (Best thing about that? "The barbecues".) His journey through Britain's diverse musical landscape has given him versatility, his voice a cigarettes-and-alcohol rasp one minute, the sweetest soul falsetto the next; shades of folk, blues, R&B, reggae. He's soaked it all up.
We've got such a ridiculously good music scene for such a small island, haven't we?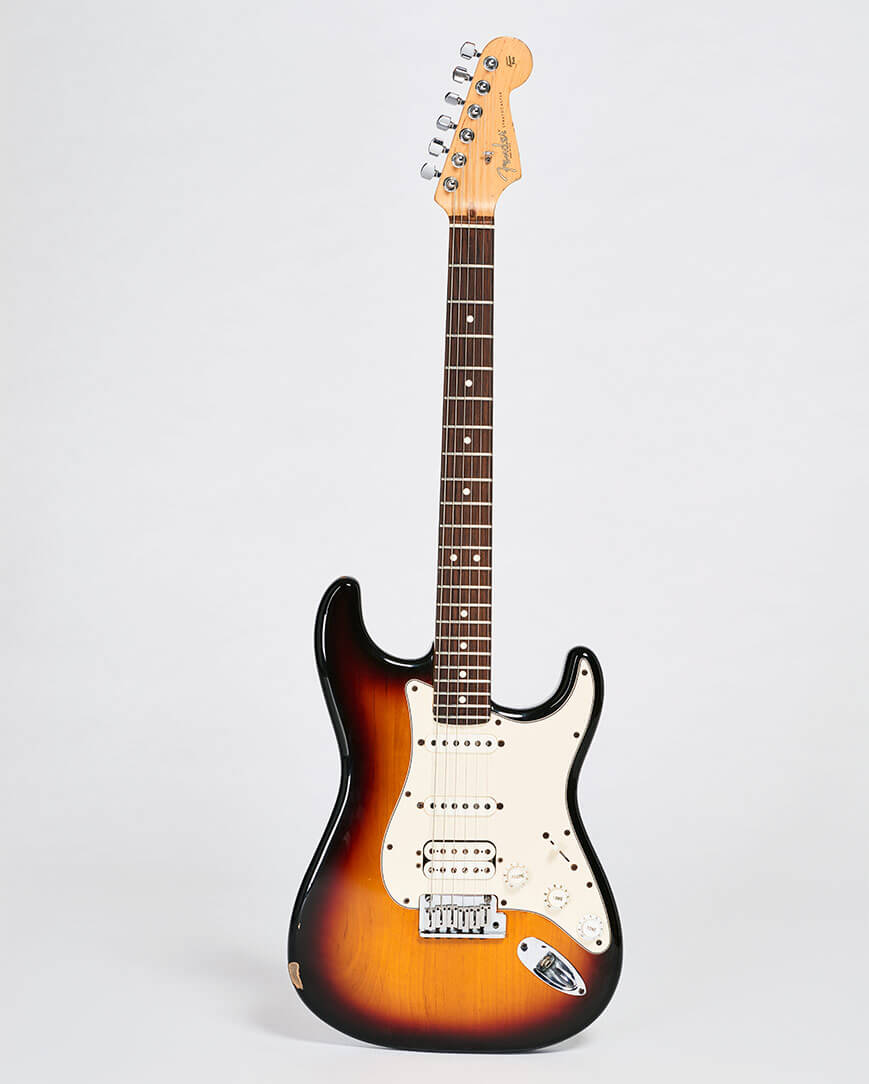 These influences can be heard in the music he makes using the object that sums up his love of Britain, the Fender Stratocaster given to him by his dad for his 14th birthday (pictured left). The guitar is also the chosen medium of his favorite British singer-songwriters, Paolo Nutini, "who's Scottish, obviously," and Ed Sheeran — who's ginger. "Ed's the reason I started. Seeing this ginger kid, who everybody thought was uncool, with an acoustic guitar and a loop pedal, beatboxing, rapping… it was just so out of the box. And he absolutely smashed it. It was sick!"
Our time's up. Walker has to dash to the Russian embassy before it closes to get a visa for his upcoming dates there. He's spending the rest of the year on tour: festivals including Glastonbury, then America, Australia, Europe, the U.K. in autumn… And of course Wembley Stadium later, at the Capital Summertime Ball.
"I brought the Stratocaster to the soundcheck and stood there with it onstage, and it felt so poetic," he grins, as if he still can't quite believe it. "Me with that guitar doing a soundcheck at Wembley… mate, it's just nuts. Amazing."
What a time to be Tom Walker.
To discover more members of the British Airways 100 Modern Britons, visit ba.com/100