She was the first Brit in 30 years to win winter Olympic gold, and Amy Williams' triumph spurred a culture of success.  Lucy Bulmer meets the champion bob skeleton athlete, one of the British Airways 100 list of pioneering Modern Britons, and finds she is still pulling out the stops for Team GB.
If the success of a pioneer is measured by the trail she blazes for those who follow, then Olympian Amy Williams is very successful indeed.
When she climbed onto the podium as skeleton champion at Vancouver in 2010, Williams was not only the first British athlete to win gold in an individual event at the Winter Olympics in 30 years (since figure-skater Robin Cousins in 1980), she was the first British woman to do so in more than half a century. This puts what came next into sharp perspective.
Since Williams propelled herself at a top speed of 92mph down that icy track into sporting history, Team GB's Lizzy Yarnold has brought home the gold in skeleton for Britain at both Sochi and Pyeonghchang, where Britain's Laura Deas also won bronze.
That's quite the legacy: "You could argue that we are world leaders in skeleton now," says Williams, with some passion. "Certainly, it's the most successful winter sport in Britain."
This passion is partly what led British Airways to choose her as one of its 100 Modern Britons. The list, to celebrate the airline's centenary, is made up of people who stand out in their field — from sport to science, art to environmentalism, — and who draw on Britain's heritage but also have the pioneering spirit to drive their chosen field forward.
That's Williams down to a tee. These days, she is all about the future. Most immediately, her second child is due this month, but she has also just agreed to invest more of herself in the development of skeleton, as official athlete mentor for the latest talent squad.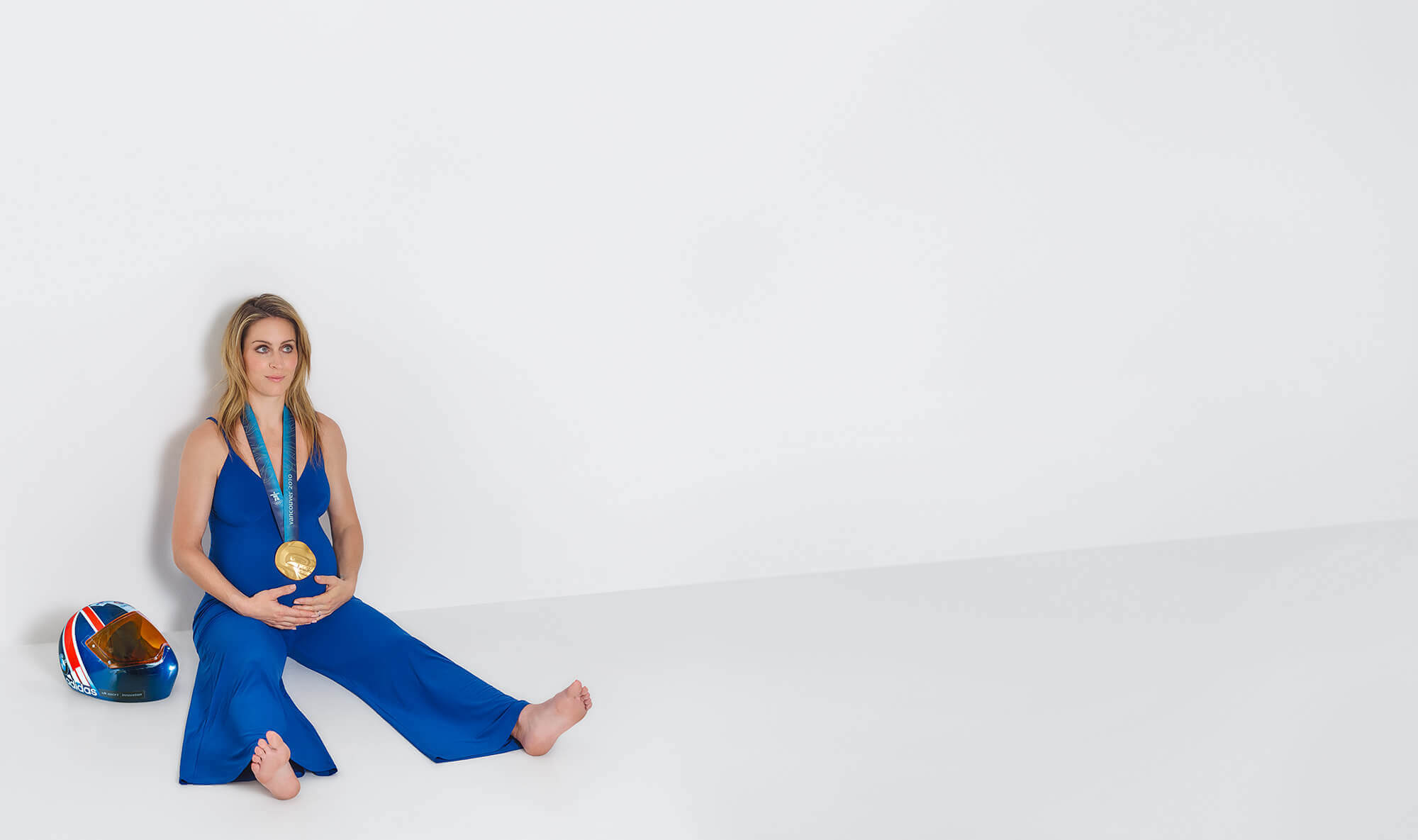 Since retiring through injury in 2012, the 36-year-old from Bath has been a commentator for the BBC, a rally driver, a motivational speaker and was a guest on Top Gear. But she's always been aware of the power of legacy: "I just think there's a responsibility to pass it on," she says. "I was a Team GB ambassador for London 2012, and after that I mentored whenever they asked me, such as at the Winter Youth Olympics."
In her new, more official role, she can achieve a lot more: "I support the coaching network, observe any issues and advise. I'm closer in age to the young athletes, more like a big sister. So if they're nervous about raising something, they can talk to me. I'm not the coach, the strength coach or the psychologist, but I can be that link. Sometimes it is just little details that make the difference, that help athletes reach the next level."
The athletes she works with now move in a different world from the one she inhabited as a would-be Olympian. "A culture of success breeds success," she says. "The athletes today are coming on to a programme where they're told 'we know how to win medals, we've picked you for a reason. Do what we tell you and you will do well.'
I thought yes, I'll give it a go. It's pretty much the British way of doing things, isn't it?
"There are so many talent schemes for young athletes now. They have the best coaches and more ice time. What they can do in their first year of sliding, it took me four or five years. Science, technology and money can get athletes on that podium so much quicker than ten years ago."
It's all very different from when Williams started out in 2002. She fell into the sport almost by chance: a keen athlete since school, her event was the 400m, but she says "I wasn't good enough. I was looking for a sport at which I could excel.
"I got chatting to people in the gym who happened to be skeleton and bobsleigh athletes, about to go down to what was then a newly built push-start track at Bath University. I invited myself along and turned out to be quite good.
"So I thought yes, I'll give it a go. It's pretty much the British way of doing things, isn't it?
"But the only way you could do ice sports back then was with the military – so I went to an army ice camp in Norway. I needed £2,000 which I didn't have, so I signed on as a sports student at Bath Uni and paid for it out of my student loan.
"The first time I went down the track, I felt every emotion — fear, excitement, thrill. I ended up black and blue."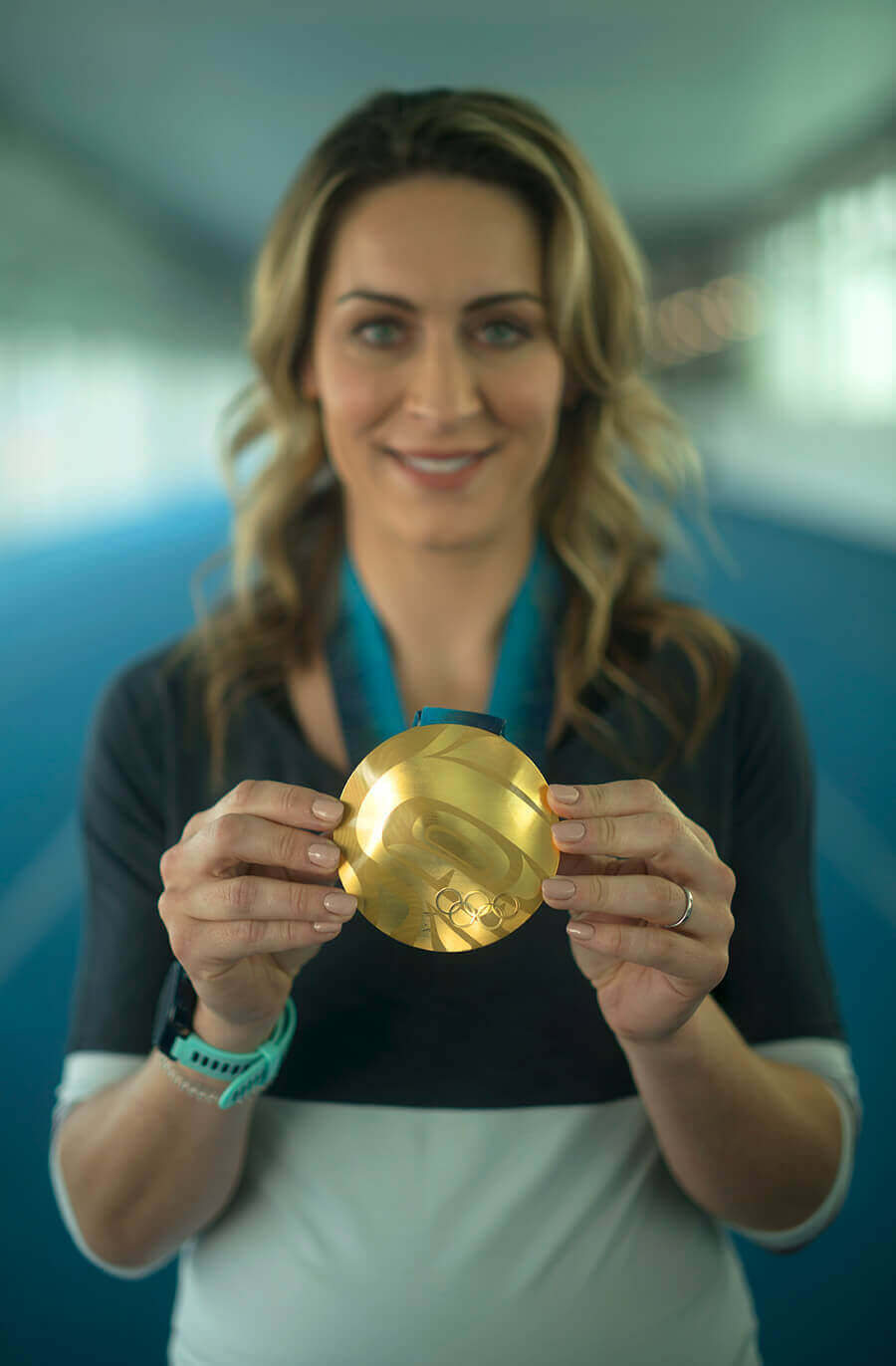 But she didn't give up. "I didn't want to look like a wimp," she admits. She also saw that she had a real chance – and she was hungry: "I remember seeing Sally Gunnell on the podium in Barcelona in 1992, with the national anthem and the flag, and I wanted to know what that felt like — to know you are the best in the world."
These sentiments kept her going over the tough years of training at home in summer and competing abroad throughout the winter.
"In the summer you pretty much train like a sprinter: building up power, lifting weights. Your body becomes a sprinter's body and all you think about is that 30 seconds downhill. I worked at Thornton's, the chocolate shop: 6am training, work, back to the gym, eat, bed."
It was the winters which Williams, living with her family in Bath, found hard.
"I paid out a lot of my own money. I took trains instead of flying, and we stayed in hostels, six to a room. Our camper van kept breaking down, and I was cold all the time. You'd get maybe six runs to learn a track, and you did about two a day. So we'd spend hours doing track walks, studying every inch of the track, and I'd be the coldest person on earth. I hate the cold."
But she kept going, taking a battered travel kettle, thermos and teabags from home wherever she went, and a hot water bottle to soothe the many aches and pains. In the end, nothing would soothe them better than an Olympic gold – and a historic one at that.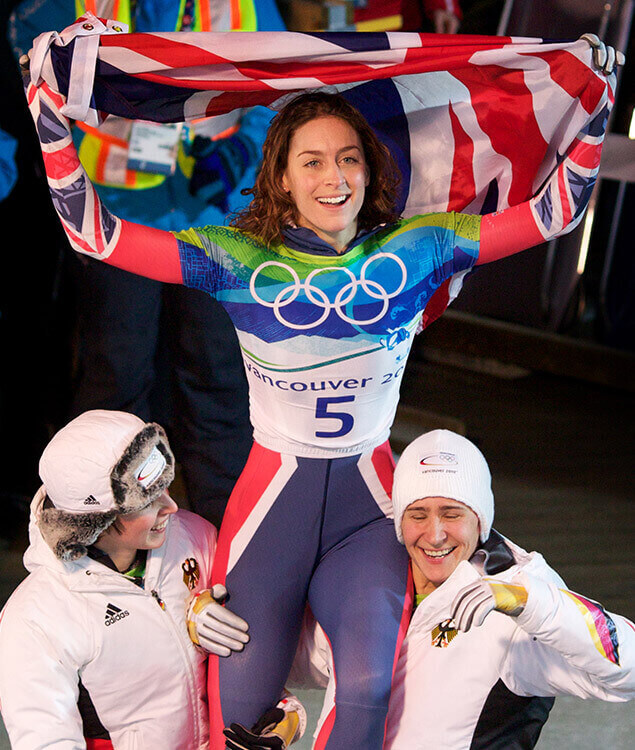 Williams celebrates her gold medal win at the 2010 Winter Olympics.
Racing at a top speed of 92mph on the skeleton track in Vancouver.
So how did it feel, standing there with her country's flag wrapped around her, being, in that one moment, on top of the world? "My first feeling was relief — relief that I'd actually done it. It was only when Clare Balding interviewed me for TV afterwards and told me the facts that I realised my name would appear in the history books. And then I felt so proud that it was me who had won it for Britain in that Olympics."
Life would never be the same again – Williams was awarded the MBE that year and describes being thrown into a different world, one where her confidence has steadily grown. Her victory was
a gamechanger, too, for winter sports in Britain. In 2010, the British Olympic Association (BOA) was debating whether to cut funding on the grounds that winter sports athletes weren't winning enough medals.
The first time I went down the track, I felt every emotion — fear, excitement, thrill.
"We were told that if we didn't bring home a medal – man or woman – from Vancouver then the sport would be axed," remembers Williams of the time. "There was a lot of pressure. One of the guys came up a couple of days after and said 'Thank goodness you've done it because now it means the pressure's off the rest of us.'"
Now, bizarrely for a nation with no ice track, Britain finds itself a world leader in bob skeleton, a huge supporting factor in the BOA's ongoing determination to increase funding for winter sports.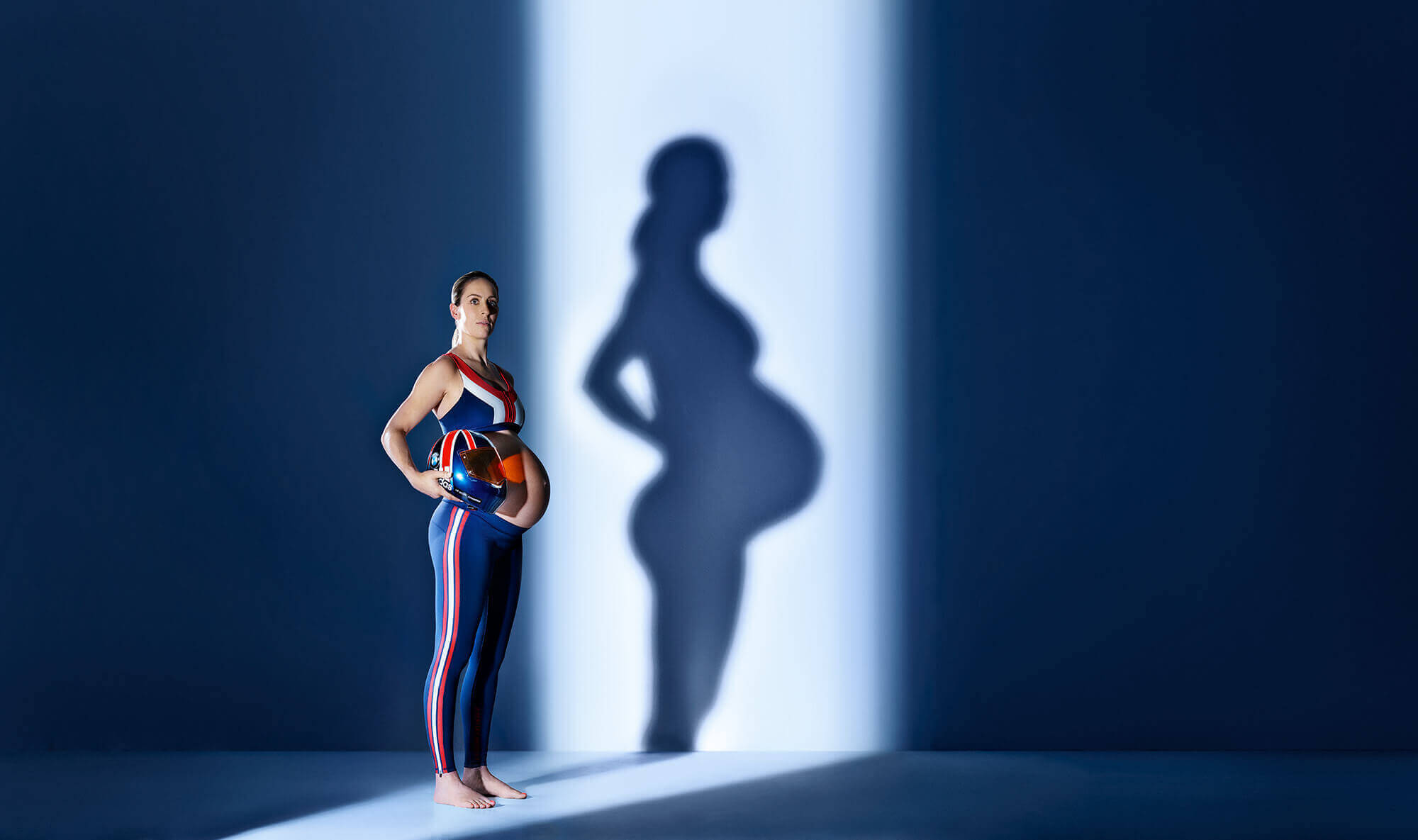 And of course, Williams is investing in the future in other ways, looking forward with her husband Craig, an army aircraft engineer, to the imminent arrival of a little brother or sister for their two-year-old son Oscar. She has just qualified as a personal trainer, but life is significantly different now from when she was competing. "As an athlete you're really selfish – you just do what you have to in order to make yourself the best. Before I had Oscar, I'd go to the gym and do yoga every day. But when you become a mum, it's not primarily about you any more. I still train when I can, but it's about finding a balance."
But she is still not the kind of person to do things by halves. When she arrives for our shoot, heavily pregnant, we rather tentatively ask if she'd mind being photographed in figure-hugging sportswear.
Straight away, she smiles and agrees. She may not be winning Olympic golds any longer, but Amy Williams is still more than willing to give it a go.
The bulldog spirit kept me going – even when I wanted to quit
"It was the determination not to give up until I'd given it my best shot which kept me going. Winning was fantastic, of course, but that's only part of it — the reward you get for persevering to be the best you can be. I'm inspired when I see that same spirit firing the young athletes I work with today.
"Those early days were really hard; there were times when I'd squabble with my teammates, had a hard day at the track and crashed and got covered in bruises. I was on the other side of the world in a horrible hotel with awful food and I remember saying to myself several times 'Right, I'm quitting, I've had enough.'
"Then one of the coaches would remind me 'you could be really good at this', and I would start turning it around in my head: 'I'm not going to let that squabble, that track, that food, make me quit.'
"I'd remind myself that I hadn't yet done my best; I hadn't given it my best shot.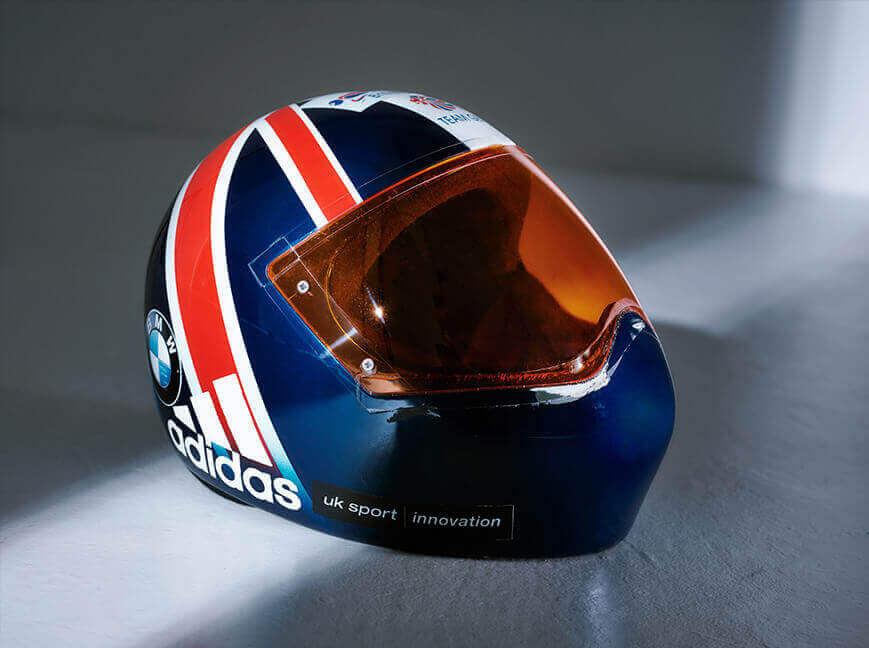 "When I look at my old Team GB helmet and race suit now I remember how it felt to wear that kit, with Great Britain emblazoned across my back, and race for my country. Our flag is so unmistakable — there go the Brits!
"It's simply an honour to wear those colours and be a part of that spirit. It's something you never forget."
To discover more members of the British Airways 100 Modern Britons, visit ba.com/100