Joanne Froggatt is best known for Downton Abbey, but her career includes roles as dark and brooding as the moors she once called home. Dominic Wells meets the actor who features in the British Airways 100 list of pioneering Modern Britons, and finds out how theatre inspires her "love letter" to Britain
Last July, Twitter and Instagram users had an unusually polite meltdown when it was officially announced that Downton Abbey was coming to the big screen.
The TV series, after all, had gathered more than 120 million viewers in 250 territories worldwide. In America it was the most watched programme in the 50-year history of PBS. And although the last episode of the sixth and final season had left its huge cast of characters with mostly happy endings after a litany of death, betrayal, heartache and waspish remarks over cups of tea, viewers were still hungry for more.
"It was lovely to return to Downton Abbey," says Joanne Froggatt. Playing the lady's maid Anna Bates, she was the only cast member apart from the redoubtable Dame Maggie Smith to win a Golden Globe.
"When I first put on Anna's black dress again, I was like: 'Oh my goodness, this feels so surreal,' because it was such a big part of my life for so many years.
"The movie has a lovely story. It does have its moments of sadness, of course, and all those little arguments that people seem to love, but there's also a lot of joy and love and camaraderie. I promise it won't break people's hearts too much after the happy ending of the TV series."
Rocking some serious boho chic in a black cap and bright red fluffy jumper, Froggatt today couldn't look more different from the dowdy Anna. She's here at the National Theatre on London's South Bank to film her "love letter" to Britain, having been chosen by The Times to represent Film & Entertainment in British Airways' list of Modern Britons, which celebrates the airline's centenary.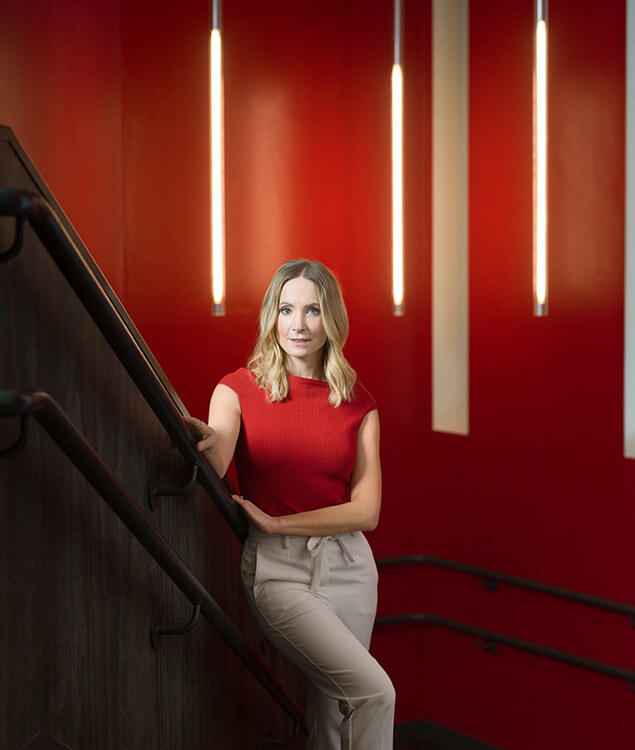 Froggatt at London's National Theatre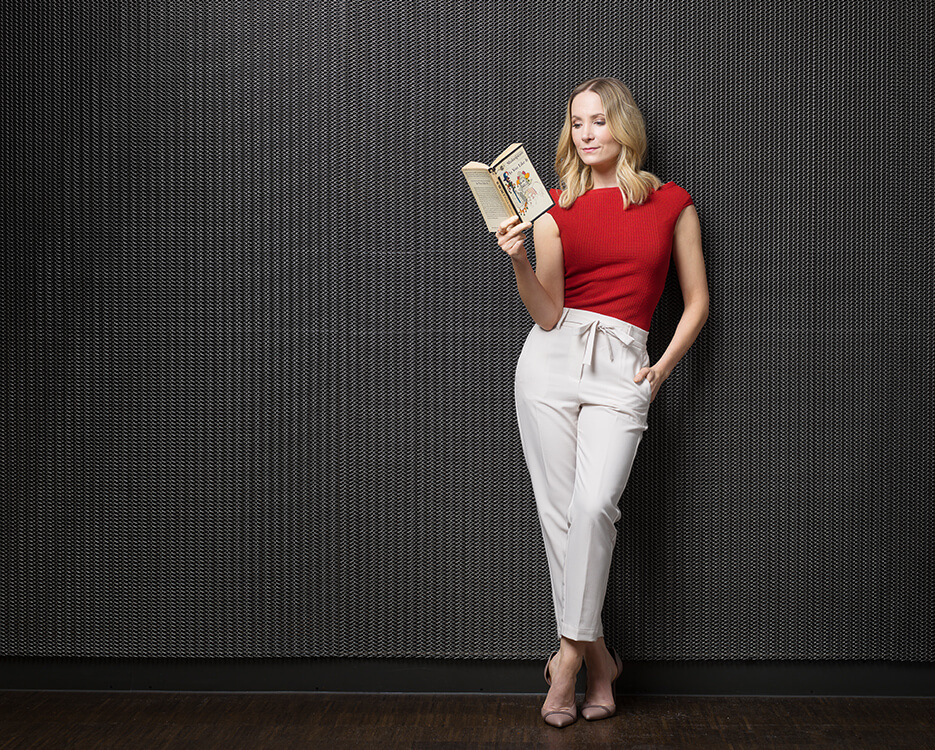 On stage at the National, inspired by Shakespeare
The list is made up of people at the pinnacle of their profession, from sport to science, art to food and drink, who draw on Britain's rich heritage but also have the pioneering spirit to drive their chosen field forward.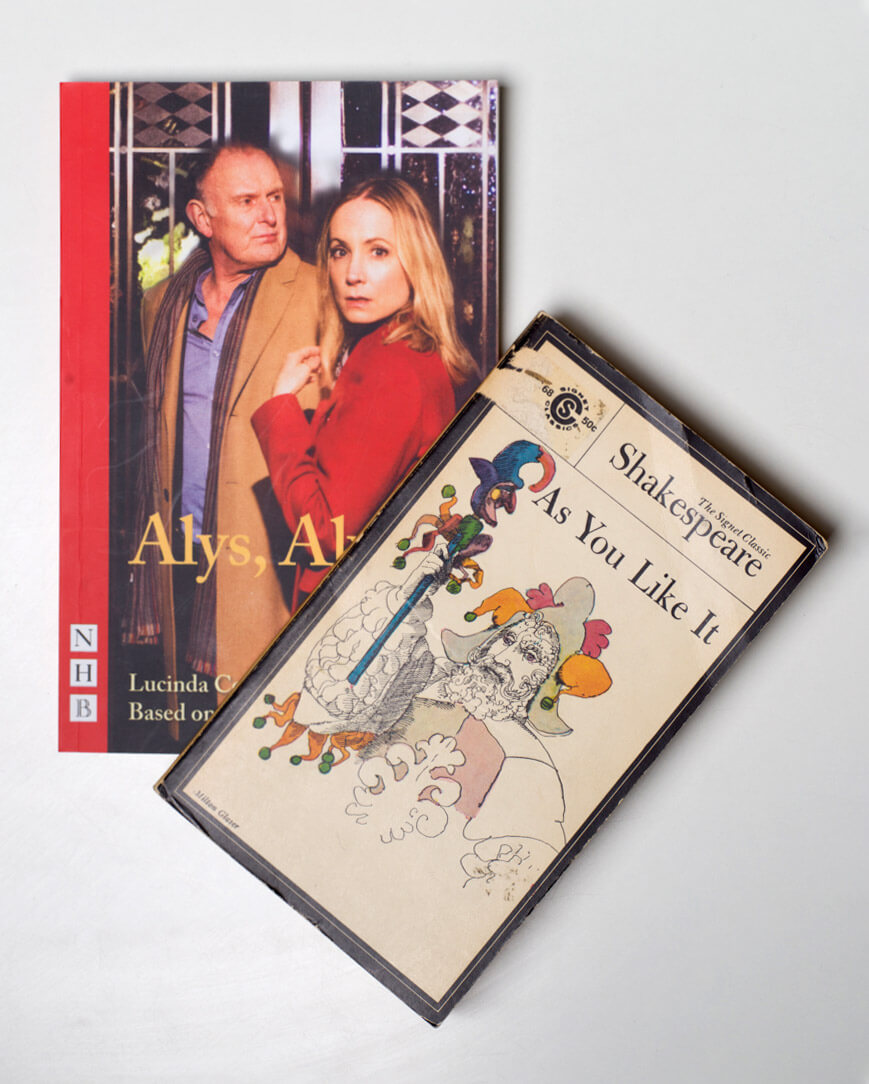 Froggatt has that in spades. "I'm an all-or-nothing person," she says, which goes some way to explain her often punishing work schedule. She finished a critically acclaimed run in the play Alys, Always on a Saturday, started filming a second series of psychological thriller Liar on the Monday and then fitted us in on her one free morning. She and her husband have also started their own production company, Run After It, named after a saying of her dad's which has become her maxim for life: "Chuck a brick and run after it."
Mountain drama
Now 38, Froggatt felt driven to become an actor from an early age; her film debut came when she was six – albeit in a home movie shot by her older brother and co-starring her cousins. "How did you know about that?" she laughs.
"It was a mountain rescue drama. I was the one trapped. We put a big brown sheet on the sofa and pretended it was a mountain, and had these high-tech special effects featuring Lego helicopters in the long-distance shots." From such an auspicious start, she went on to net an 18-month stint in Coronation Street when just 16.
An unlikely acting inspiration was the cult Bette Davis/Joan Crawford film What Ever Happened to Baby Jane?, which she saw at her grandmother's house at the age of seven. "I was obsessed. I watched it again and again on video. I was so intrigued by these women playing dark characters and these dark relationships. At the time I loved Disney and fairytales such as Cinderella – this was like watching the wicked witches, but with no princesses in sight."
Even now, she is drawn to dark characters. She played a serial killer in the TV biopic Dark Angel, attracting some strange looks from people regarding the books she read as research, and a manipulative journalist in Alys, Always, in preparation for which she spent a day at The Times (it's hard to know whether to feel flattered or offended by that). And although the films she has starred in so far have been indie affairs, including two recent American productions, she confesses she would "love to play a villain in a big superhero movie – that would be so fun".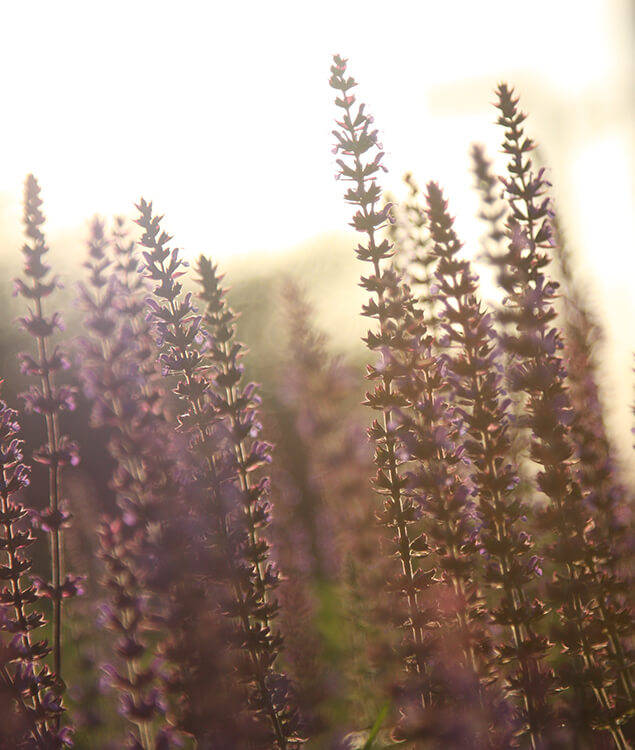 Froggatt's beloved heather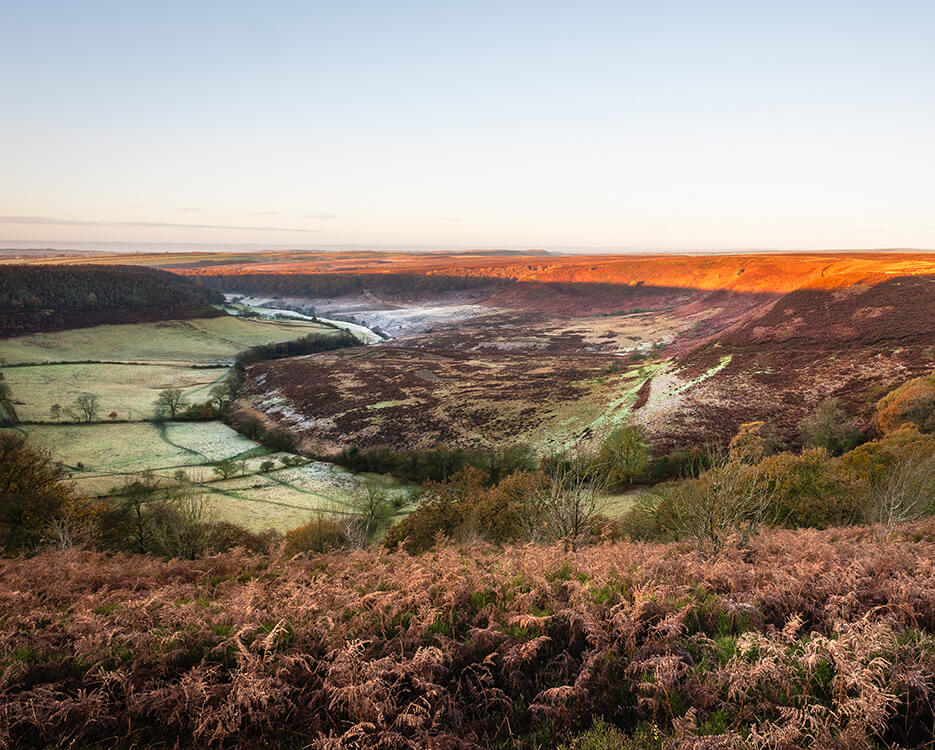 The Hole of Horcum in North Yorkshire is close to where the actor grew up
Wild and wuthering
Her wildness has its roots, in part, in the area where she grew up. Asked what she loves most about Britain, Froggatt doesn't hesitate: "The Yorkshire moors. I grew up on a small farm, just ten acres, right in the middle.
"Every time I drive home to visit my parents, my heart fills. You go up and down these winding roads, and then suddenly there's this huge valley called the Hole of Horcum. It's epic. The weather is wild. It's desolate in winter, but in spring and summer the heather blossoms to lay down this great carpet of bright purple.
"Wuthering Heights was one of my favourite novels when I was about ten. I couldn't believe this old book could be so passionate. Plus my mother was a big Kate Bush fan, so we'd have her song Wuthering Heights playing in the car as we drove across the moors to school.
I grew up on the Yorkshire moors. Every time I return home,
my heart fills
"A little later I learned about the three Brontë sisters, who lived in the middle of the moors themselves. They were so passionate, and the drama of their surroundings found itself into their writings. It was that passion which inspired me. None of my family works in the arts, so it was the Brontës that helped to make me feel that if they could do it, then I could do things as well.
"The sea was a big thing for me, too, because we grew up close to Whitby – the drama of the uncontrollable sea, which makes you feel so insignificant and small. Every Boxing Day we would have a walk on the beach, sometimes with flakes of snow falling, and gaze out at the wild sea."
Chips and culture
Froggatt spent the early part of her career in Manchester, which she describes as an exciting city, big on the arts – the Manchester International Festival in July is one of the highlights of the cultural calendar – and which is blessed with a world-class theatre in the Royal Exchange. She loves Leeds, which, she says, is a culturally vibrant city with a great arts and music scene. And Nottingham, with its rich history.
"I love that there are so many different sayings and phrases in different parts of Britain. For a small country, we are very diverse. In Nottingham, for instance, they say 'chip cob'. In Manchester, they say 'chip butty'. In London, I suppose they'd call it a 'chip sandwich', except they don't really eat such a thing at all!
"I love accents, as well, and the fact that they can be completely different just half an hour down the road. It gives British people so much character. I naturally fall into someone else's accent when speaking to them, which can be embarrassing."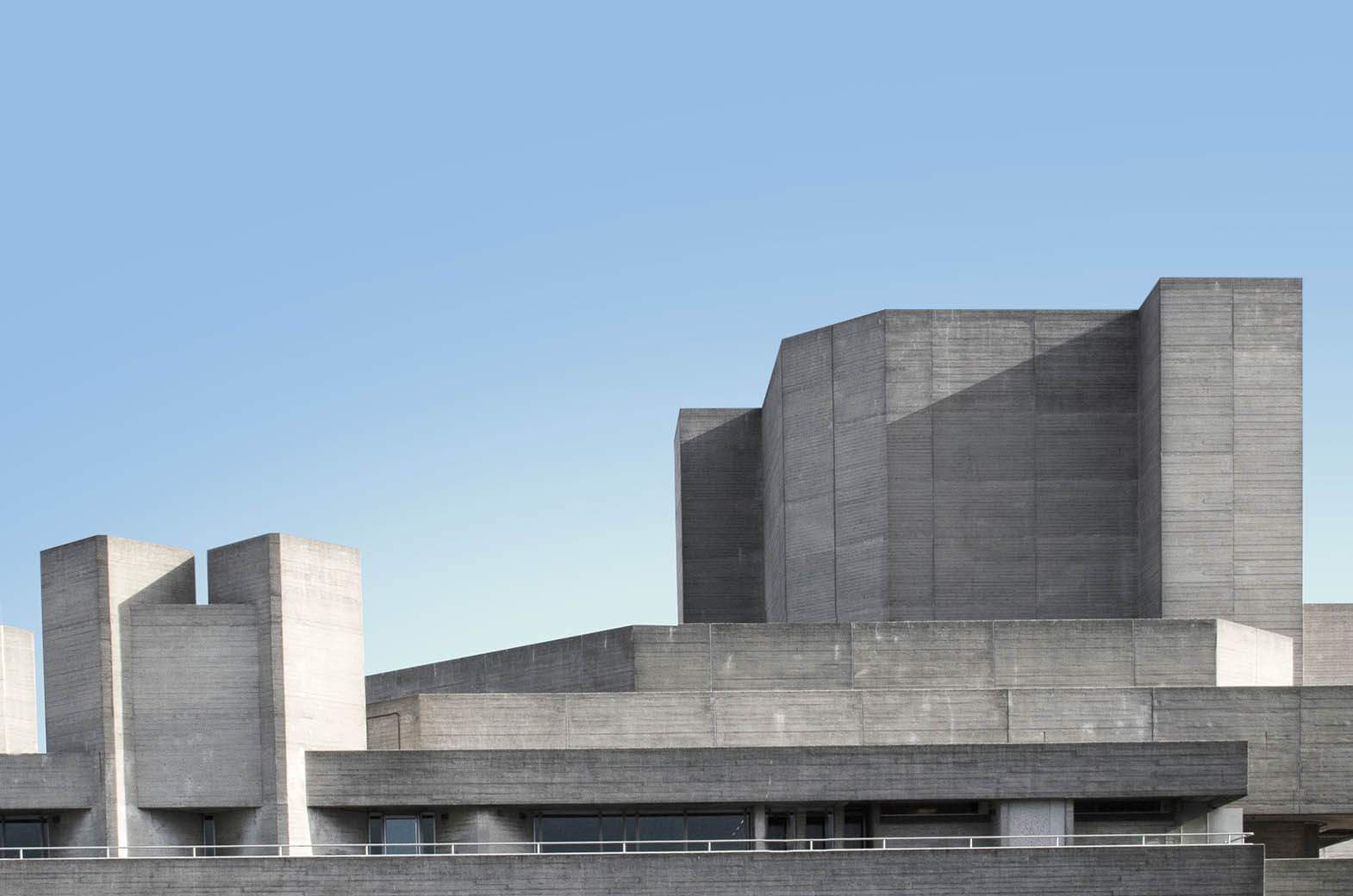 The National Theatre, inside which Froggatt was photographed. Photography: Simone Hutsch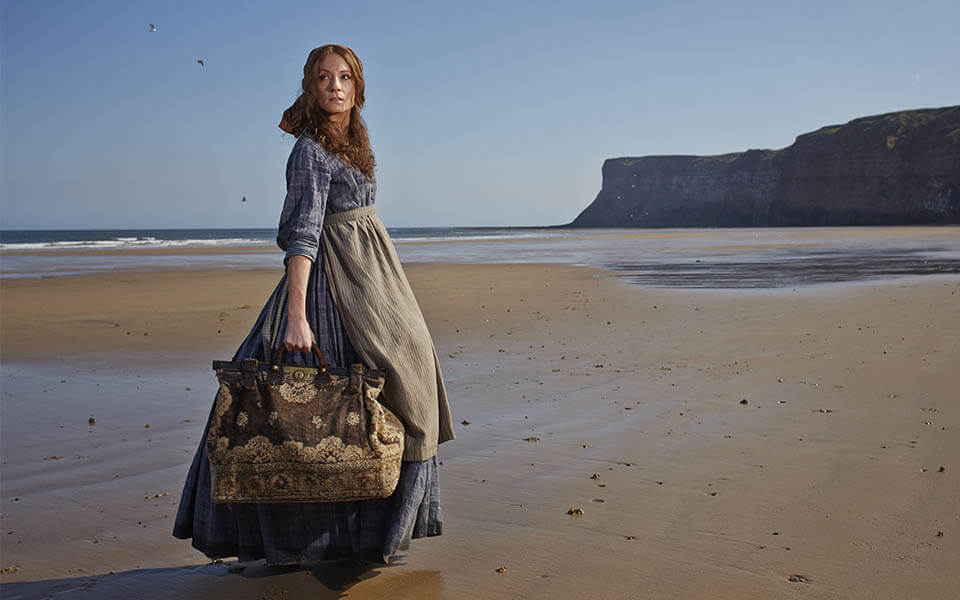 Froggatt as Mary Ann in ITV's 'Dark Angel' (2016)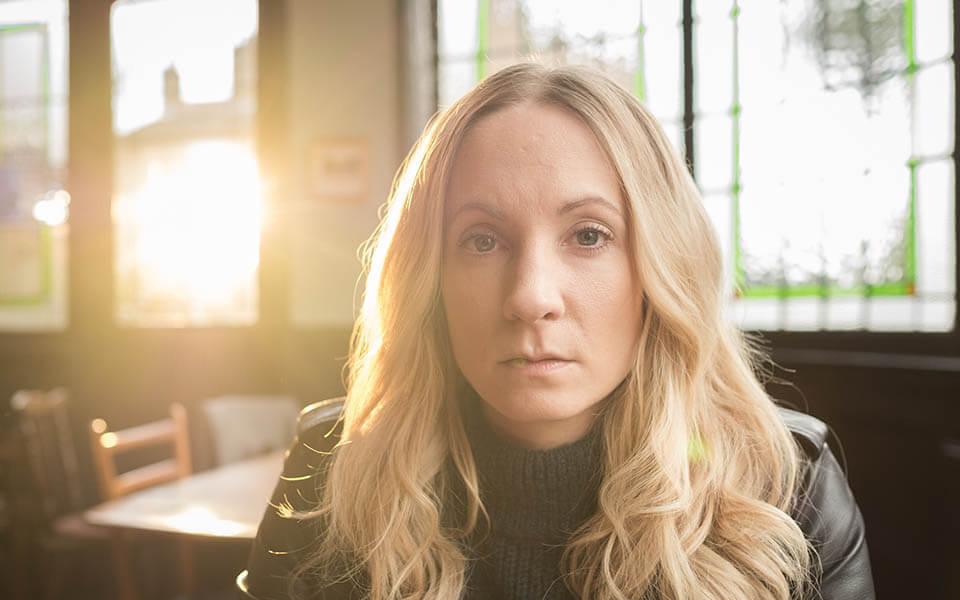 In 'Liar', Froggat plays Laura (2017-19)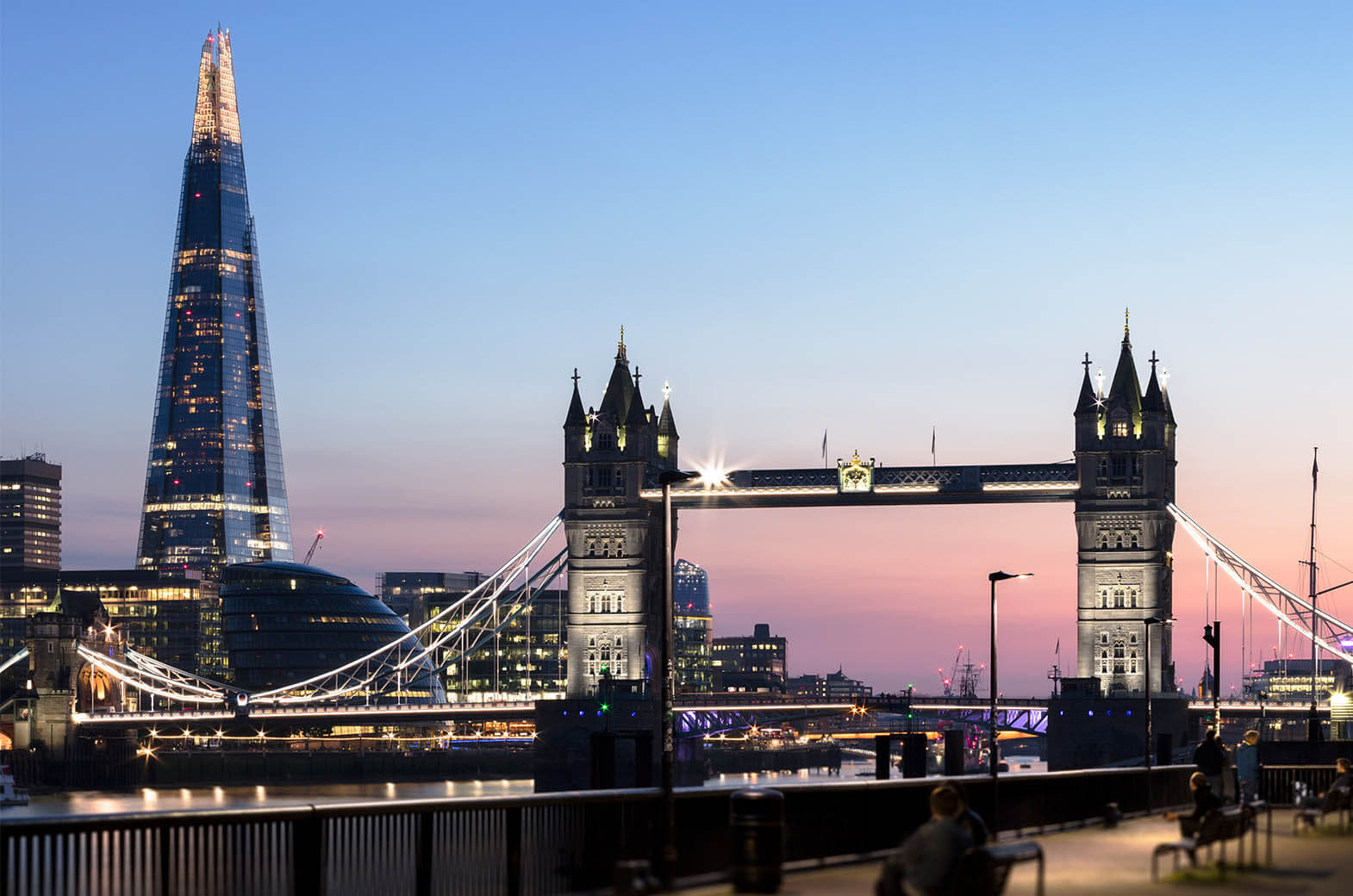 Tower Bridge and the Shard are among the actor's favourite London views
Froggatt lives just outside London now, in High Wycombe, and has learned to love the capital, too. "There's such a great mix of cultures, you can get food from all corners of the Earth.
"And when I'd come out of the Bridge Theatre after performing Alys, Always, I'd see these beautiful old landmarks across the river, like Tower Bridge and the Tower of London, then right next to them these fantastical modern buildings such as the Gherkin and the Shard. It's the best of both worlds."
She also singles out the NHS as a great British institution. Her first major brush with it came at the age of 16, when she suffered a near-death experience in a car crash. "If the car had rolled a little more, they said I would have been killed. I still have a little scar on my face.
"It was a weird experience as my life literally flashed before my eyes – just like they say. Time slowed down, and it felt like every moment of my life happened to me in one split second. Everything was very calm, and I thought, if this is it, I'm OK about it."
As luck would have it, she had cause to use the health service the day before our interview, too. She punched a wall while filming a scene of Liar – that passion again – and had to get an x-ray. "I was in and out in an hour. It's not perfect – what system is? – but the people who work for the NHS are so dedicated. We're extremely lucky to have it."
As a key player in those other great British institutions, the theatre and quality period drama, we're lucky to have her, too.
Joanne Froggatt's love letter
"This is the first time I've got to play at the National Theatre," joked Joanne Froggatt, as she stood on the Dorfman stage. She was here to film her love letter to Britain, as part of the British Airways 100 Modern Britons series.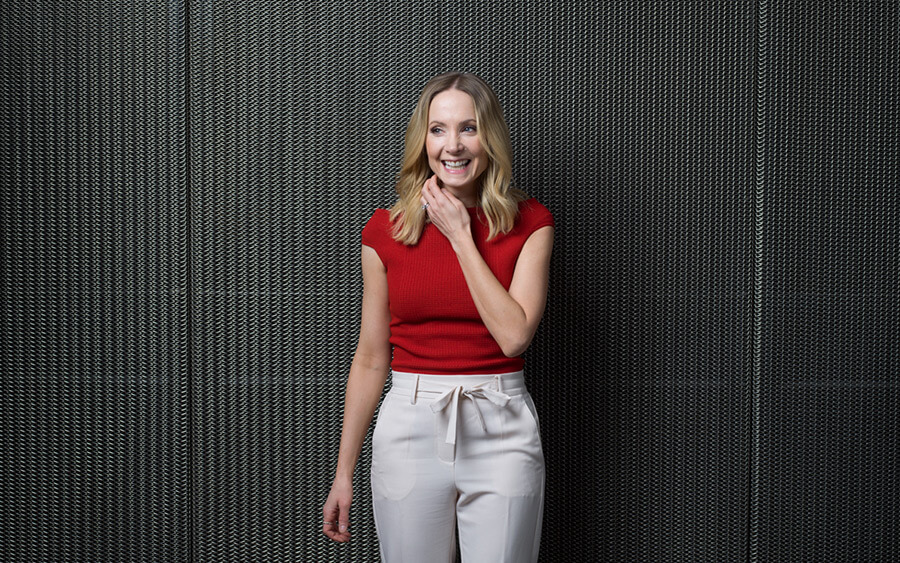 "I chose British theatre as the subject of my love letter," she explains afterwards, "because it's an amazing feeling to play to an audience and feel the energy in the room change. I love film and TV, of course – the camaraderie, and that big circus that travels around with you every day – but theatre is so in the moment. You are the one in control of your own destiny. When you have a good night, the feeling of elation is indescribable.
"But then you berate yourself when it doesn't work out – only to discover that the audience didn't notice! When I was doing Alys, Always recently in London's Bridge Theatre, I had three different speeches which all started with the same line: 'It's not long after six…' I was thrilled to get through the whole run without muddling them up.
"So I was congratulating myself on this, and of course then on the very final day, what did I do? I missed the second one and repeated the first! Just for a line, then I got back on track. I was mortified, but no one seemed to notice.
"Maybe that's why actors acquire these superstitions. You start out not having any, but if a play is going well I get a few so as not to jinx things. Lucinda Coxon, the writer of Alys, Always, gave me a bunch of flowers on press night, and I got superstitious about those. They looked so beautiful, even after they had died, that I couldn't bear to throw them away till the final night."
To discover more members of the British Airways 100 Modern Britons, visit ba.com/100
Photography: Pal Hansen, hair and makeup: Caroline Piasecki, styling: Keeley Dawson